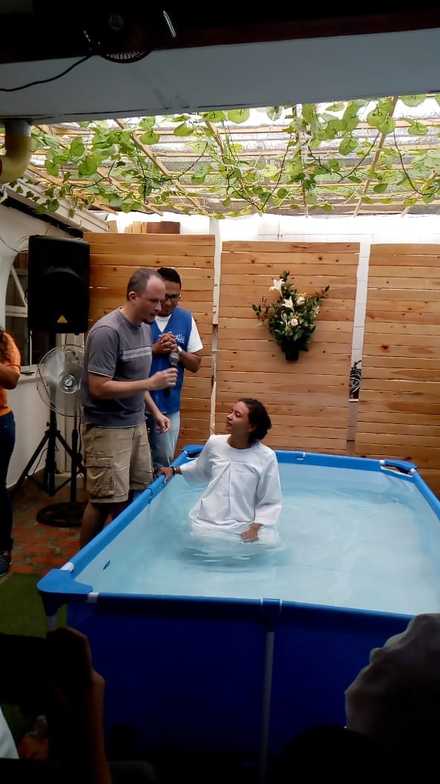 Thank you so much for your prayers on behalf of SOLAHIS and the ministry to children in Columbia. Started in 2006 with a visit to bring much-needed school supplies and uniforms, SOLAHIS now organizes and runs a Children's Centre which serves an average of 200 meals, six days a week. There are 4 children ready to be sponsored and approximately 100 children preparing for sponsorship. In addition to meals, children receive medical and dental care, school supplies, and spiritual guidance. In fact, this summer there were nine children from the center who were baptized!
In August a team of youth from our area visited and served at the Children's Center. One of our own Cornerstone youth, Jordan Czech, was part of this team. SOLAHIS held their first banquet in Columba. It was a blessing for the ministry to establish good connections and much needed support within the country. And your prayer support has been greatly appreciated concerning the legal challenges that SOLAHIS is experiencing. Many of know that the ministry has received an eviction notice. By mid-October the Children's Center property has to be vacated. There is a plan in place for a temporary centre should an agreement about the property not be reached in time.
The SOLAHIS Board is going on a prayer and planning retreat from October 12 to 13. Please join them in asking for God to intervene in the matter of the property. Please ask God to guide and protect the children and staff – the uncertainty is unsettling for them. Pray that the board members will have God's guidance and wisdom and that God will supply much needed volunteers at the centre.