This event has already occurred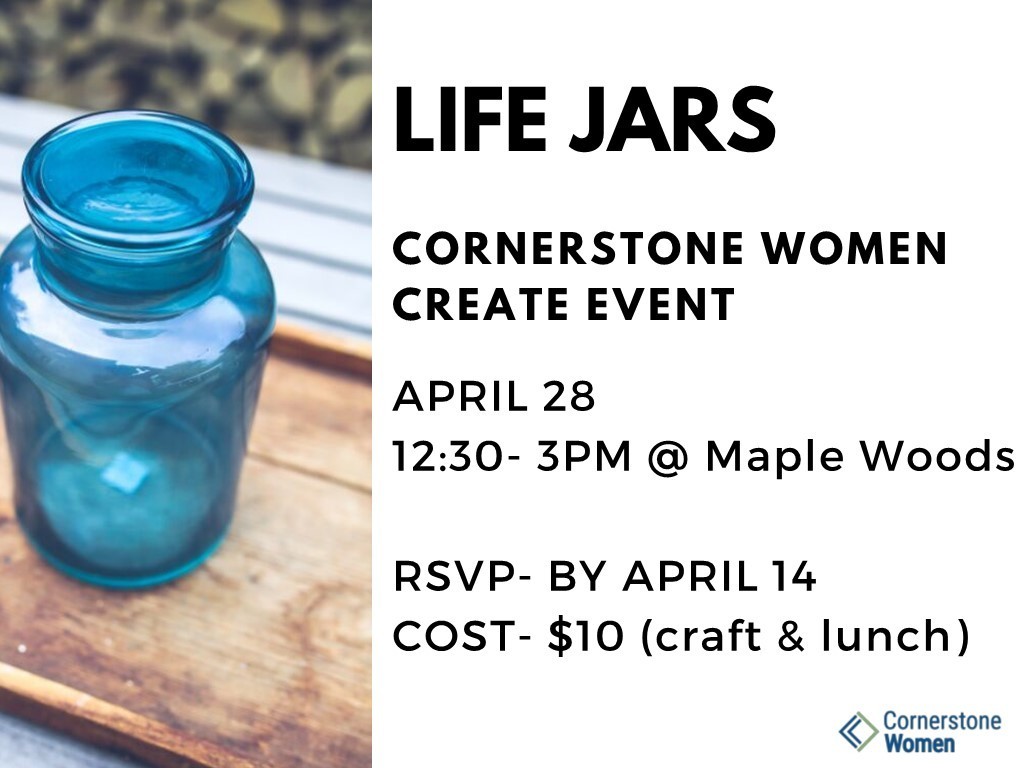 Save to your Calendar
Join us to create your own Life Jar: a representation of your priorities and purpose.
We will share a light lunch following the service in the coffee area at Maple Woods and then spend some time reflecting on who we are, our priorities and purpose in life. At the end you will have created something beautiful to take home.
RSVP by April 14
Cost: $10
To sign up, contact Sarah Chapin ([email protected])
Advance registration required.