This event has already occurred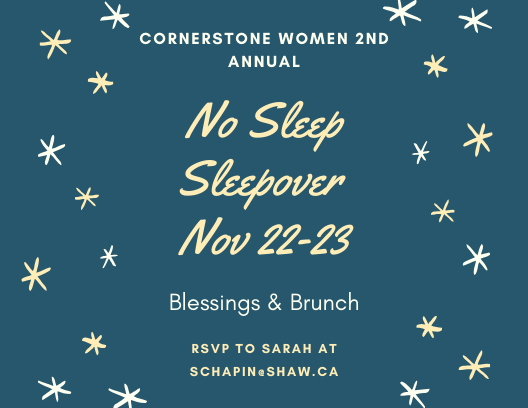 Save to your Calendar
WHAT TO BRING:
* Pillow, sleeping bag, foamy
* Snack to share or an item for brunch
* Bible, games, Christmas Centerpiece supplies
THE PLAN:
Starting at 7 PM Friday night we will gather at Lana Miller's place. We'll have a planning party to determine how best to bless a family in Maple Ridge this Christmas season. Participate in a crafting session to create an evergreen Christmas centerpiece and stay for brunch the next morning served at 10 AM.
RSVP by November 15 to Sarah Chapin ([email protected])